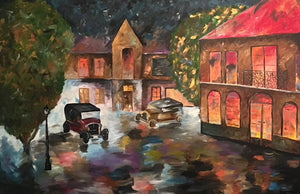 Devora Rhodes
Cars
Regular price
$2,000.00
$0.00
48"x72"
This is one of my very first paintings. The style and strokes are so rough and natural, I'm trying to bring that back into my art.
Sometimes I feel like I lost some of my natural flare when techniques and theories started taking over.
Cars will always have such a free and honest feel to it despite not being technically proficient. It will always be one of my favorites.
---
More from this collection