There is nothing like shabbos. I feel humbled and extremely blessed that my paintings are able to enhance and elevate shabbos for so many people.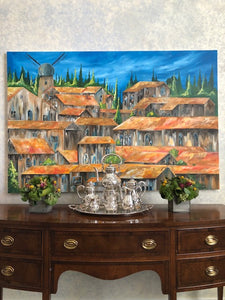 Yemen Moshe
Meet my newest piece 'Yemen Moshe'
To see more beautiful paintings up in homes look through the House to Home section.
"Color opens up a new world we could never get to on our own"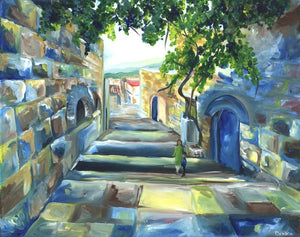 Tzfat
The bright blues and yellows in this piece bring so much vibrancy and happiness into your life. There is something so peaceful about a bright, open, and quite street. 
SOLD: Available in print.
Father And Son At The Kotel
"The bond between a father and son, parent and child, is unlike anything else"
Now avaliable in prints.