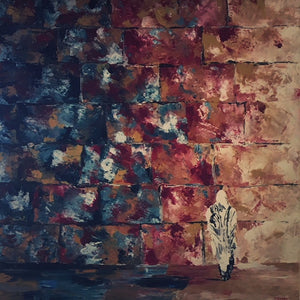 Devora Rhodes
Private Prayer
Regular price
$850.00
$0.00
SOLD
If interested in this painting, custom commissions are available.
36"x36"
This painting is currently installed in the entrance hall of my old high school.
I have so much HaKuras HaTov to my school, principles, and teachers, and I needed to give back to them.
I love that this piece greets everyone as they come into the building and makes it a happier, and more colorful place.
---
More from this collection